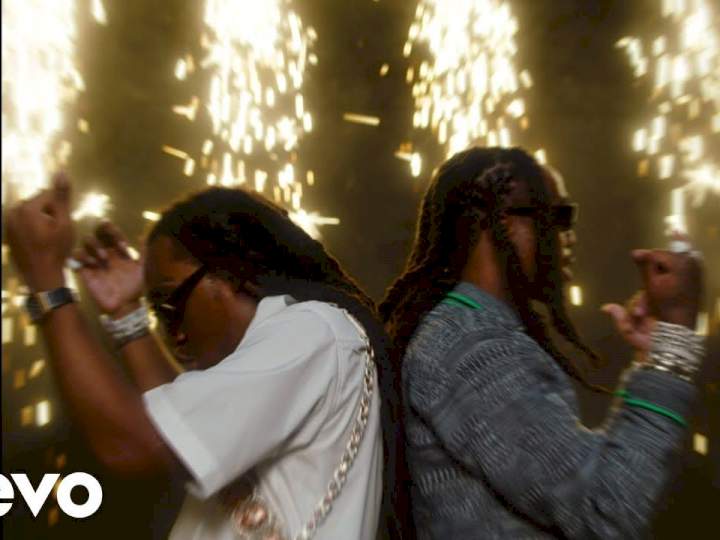 Confidence can take people far in life, and it only gets boosted more when it is clear no one can compare. Quavo and Takeoff go the duo route once again, this time tapping fellow Atlanta native Gucci Mane for the confident anthem "Us Vs Them."
Takeoff handles the hook before getting into his verse, followed by Quavo who raps with a fury, and Gucci Mane closes things off with a shoutout to the currently incarcerated Young Thug and Gunna.
The video shows the trio rapping while flanked by beautiful women. With some sports references in the track, it only makes sense for the ladies to be holding basketballs in addition to football players going at it and a boxer landing jabs into a punching bag.
Check out the video below.