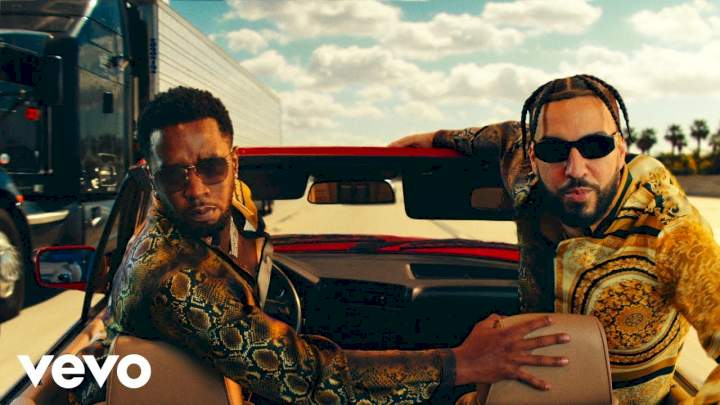 The internet has had a bone to pick with French Montana these last few days, and French has responded by announcing a new album and dropping a track.
The hate started pouring in on Tuesday after a rap fan tweeted a Squid Game-related meme with the caption "for the next game, you need to name FIVE French Montana songs without features." French himself responded to the hate with a handful of "They Got Amnesia" tweets, listing off all that he's contributed to the game. "Now eat a dick I'm dropping a solo track this week," he wrote in one tweet after listing off all his solo joints from past records. French made good on that promise today, as he announced They Got Amnesia would be the title of his next album, and premiered a new track titled "I Don't Really Care" to directly address the haters.
The cinematic music video, directed by Edgar Esteves and French himself, pays homage to some of the most iconic music videos of past years, including Childish Gambino's "This is America," and  Eminem's "Lose Yourself." French also dresses as The Weeknd in a red and black suit and bandaged face, and even drinks a gallon of bleach at a press podium while dressed similarly to a certain political figure. "I took time off now they got amnesia," French raps to his critics on the song. "Like, I ain't do it with an African visa/ Tell my competition I'll be here tomorrow/ and if I stay silent you'll be gone tomorrow/ couple n****s yeah my style they borrow/ but I don't really care." The track's video also features Diddy.
Watch below.