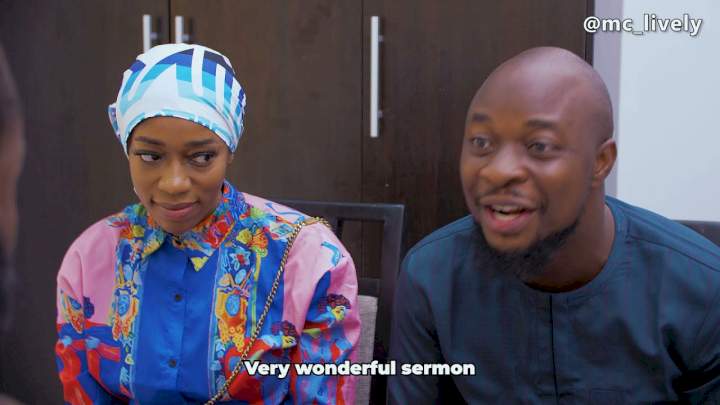 MC Lively is directed by His pastor to 'mingle' with his church brethren Sister Mary Amaka (played by Destiny Amaka) who is active in many societies in the church.
Lively who is first hesitant (as he claims he's waiting for Cardi B to give her life to Christ so he can marry her), gives in to the pastor's persuation and follows Sister Amaka home.
His experience at Sis. Amaka's home is best watched ???.