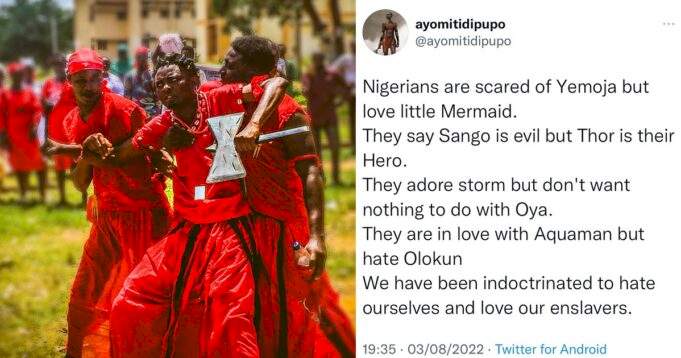 A Twitter user, identified as @ayomitidipupo, has caused a buzz on the platform after he said Nigerians are scared of their local gods but like their foreign counterpart.
Using a Yoruba diety, Sango, as an example of a local god and Thor, a fictional movie character, as an example of a foreign god, the Twitter user averred that Nigerians have been brainwashed to hate themselves and love their enslavers.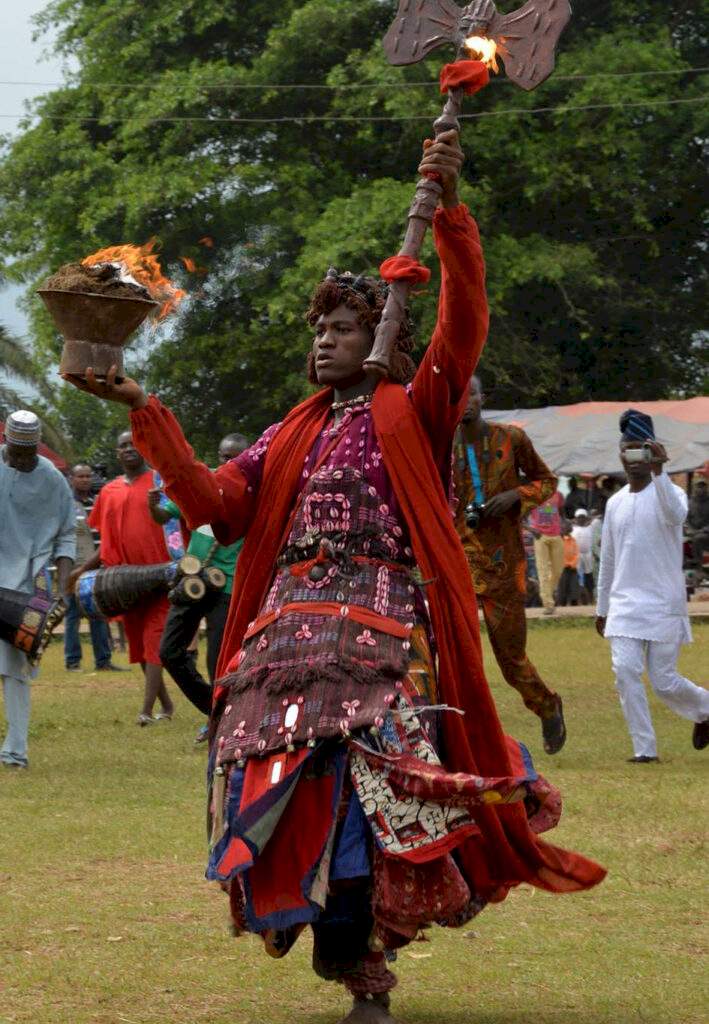 He tweeted,
"Nigerians are scared of Yemoja but love little Mermaid. They say Sango is evil but Thor is their Hero. They adore storm but don't want nothing to do with Oya. They are in love with Aquaman but hate Olokun We have been indoctrinated to hate ourselves and love our enslavers."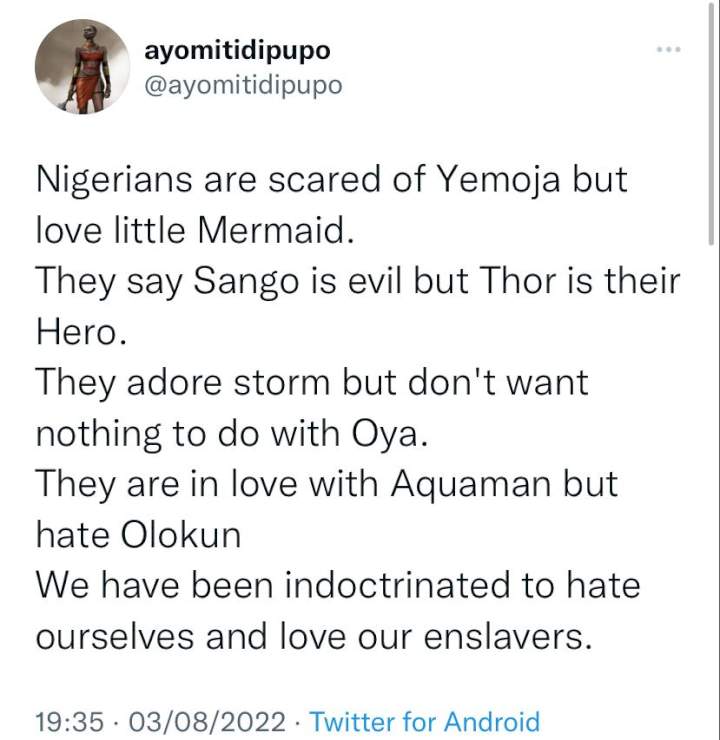 The post has sparked different reactions on social media, with people sharing their opinions on his statement.
@_the_ore wrote,
"Lmao I never see yemoja or Sango before and stories I've heard about them haven't been pretty. Please tell me why I should not prefer Thor and co?
Ehn Nigerians too should go and create a movie depicting the gods in an appealing manner,just maybe we'll talk about them more."
@solebowei wrote,
"Lol... it's the way they are portrayed na.
If they were painted to be good and human friendly, we won't have problem loving them. Nollywood does not help matters too with those scary scenes. Na only Awo people dey nice small.
Women of Owu was a epic drama though"
@spiecy_diecy wrote,
"Olokun wen no get joy?! Which Nigerian deity is actually portrayed as good?! Na wickedness full their ways. Abeg o"
@olii_baby wrote,
"These characters were portrayed as heroes, fighting evil with good. Last time I checked them de use sango curse person papa"