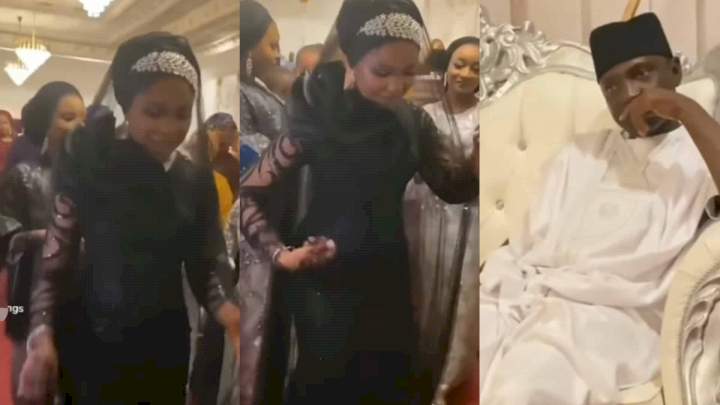 A viral video captures a groom lost in thought during wedding reception while others were having a swell time.
The bride could be seen in the video showing off her superb dance steps while being cheered on by other ladies.
The groom, however, could be seen in a totally different mood as he sat on the chair, not smiling at all and appearing deep in thought.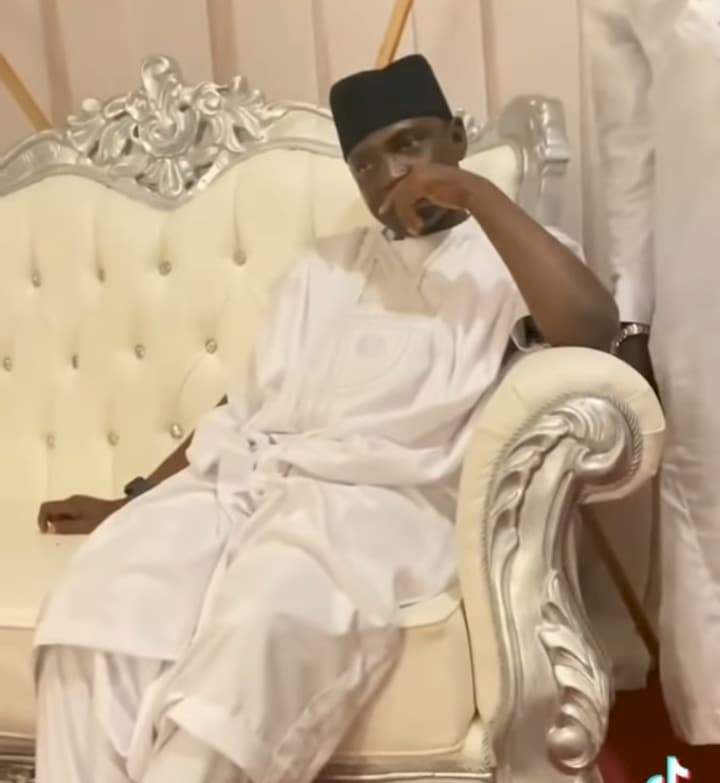 The video has stirred speculations among Netizens who have opined that the man is probably thinking of bills to pay.
ana_ish23 wrote: "He's going through a lot"
oshiepissetzky wrote: "Bills dey ground to pay ur here dancing"
iniiobongkriistopher wrote: "this can never be my mood on my wedding day Abeg"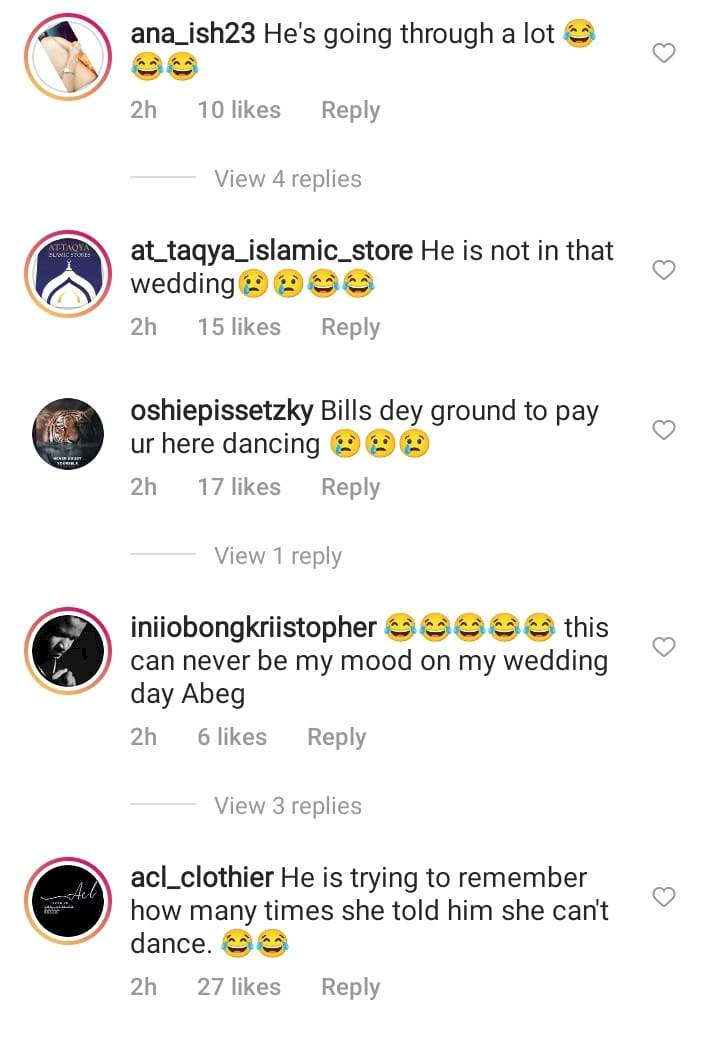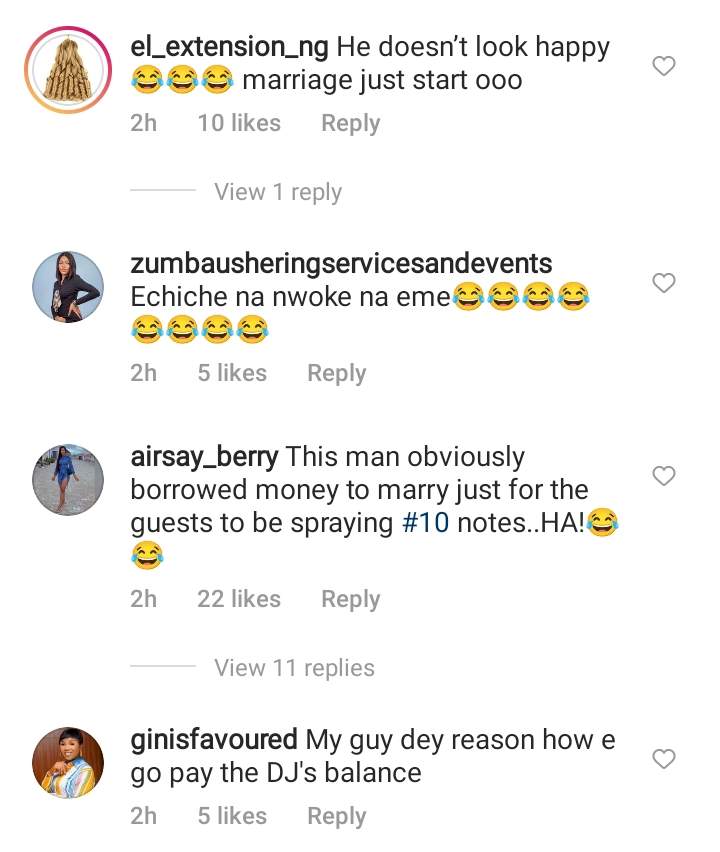 Watch the video below: