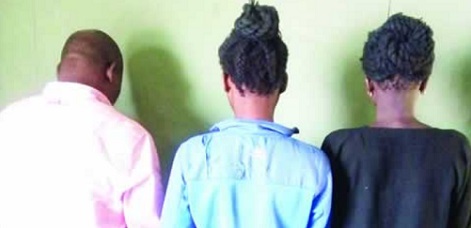 An Imo State-based businessman has been arrested for allegedly belonging to a syndicate that traffics girls to Saudi Arabia.
The suspect, Bernard James, reportedly worked with accomplices in Ghana, who sent girls to him for trafficking to Saudi Arabia, where they would work as housemaids.
Punch Metro learnt that one Theresa, who lives in Accra, had procured Ghanaian passports and Saudi Arabia visas for four girls, but was unable to facilitate their travelling through Accra airport due to some immigration laws.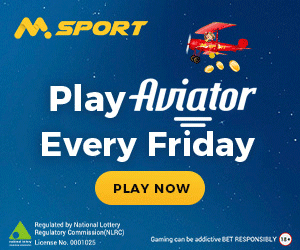 Names of two of the girls were given as Salamatu Al-Hassan, 22, and 18-year-old Memunat Isiaka.

She was said to have contacted James to get the victims cleared at the Murtala Muhammed International Airport, Lagos.
It was gathered that James assured her that the girls would scale through screening processes at the MMIA, and requested $800 to bribe immigration officials that would ensure their clearance.
Punch correspondent learnt that the girls were brought to Lagos by road and James picked two of them around 1am on Saturday at a hotel in Ikotun, and took them to an inn on the Lagos Island.
The third victim was reportedly brought to the Lagos Island hotel by a cab driver.
It was learnt that he wanted to pick the fourth girl, Isiaka, at a cross-border bus terminus in Yaba the same day, when operatives of the Nigeria Security and Civil Defence Corps, acting on intelligence, arrested him.
The native of Okwe in Imo State, who was paraded at the NSCDC office in Ikeja on Thursday, told Punch Metro that he met Theresa in 2008 in China.
He said he agreed to receive the girls after a friend, Abbey, who he met at the MMIA in one of his trips to China, told him that their clearance was guaranteed.
James said, "I used to travel to China to buy clothing materials. I met Theresa there in 2008 when she came to buy goods and we exchanged contacts. We have been chatting with each other since then. Two weeks ago, she told me she had four girls that wanted to travel to Saudi Arabia and that I should help them to get cleared at the MMIA
"She said there was a new rule in Ghana that made it difficult for the girls to travel through the airport in Accra. I called Abbey, an unofficial immigration agent, and he said he knew immigration officers who could clear the girls for N50,000 each.
"I asked Therasa to pay $200 for each girl and she agreed. Last Friday, she called me that the girls were on their way to Lagos and I left Imo to receive them. She said I should collect their travel documents from one Obama, an assistant driver.
"By Saturday, three of the girls were already with me at the hotel. I went with Salamatu (Al-Hassan) to pick Memunat at the Yaba bus terminus. Obama didn't show up."
Punch correspondent learnt that a passport bearing Isiaka's identity was recovered at the terminus, but the two other girls had run away when James led the operatives to the hotel.
Al-Hassan, a mother of one, in her statement made through an interpreter, said she was an apprentice tailor, adding that her father introduced her to Theresa.
She said, "I am from Sakori, Ghana. My father told me about a housemaid job in Saudi and he took me to Theresa through his friend. I didn't pay any money, but I don't know whether my father collected money from the woman."
But 18-year-old Isiaka, who worked in a restaurant in Kumasi, said she paid money to a man that introduced her and her father to Theresa.
The Lagos State Commandant of the NSCDC, Tajudeen Balogun, said the suspect and the victims would be handed over to the National Agency for the Prohibition of Trafficking in Persons and other related matters.
He said, "Some people called us that some persons were involved in human trafficking and we quickly swung into action. We were able to arrest the man, who happens to be a member of a syndicate, and two other victims."