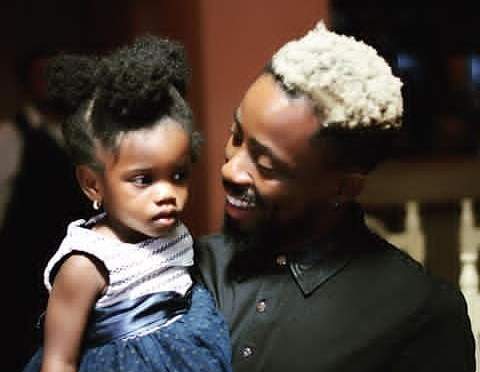 Erigga and his daughter, Kyla.
Nigerian hip-hop artiste Erhiga Agarivbie, better known as Erigga, has announced he would be releasing his next album in July, 2020.
An interesting fact to the album is that his daughter, Kyla, has joined her fathers trade as he would be featuring her on the album.
Erigga titles the next project "Who get this pikin."
The More Cash Out rapper is yet to reveal the albums art or track-list but has asked fans to share their thoughts on who he should feature in the upcoming album.
He shared a video on Instagram where his daughter sampled in what seemed to be an intro to the album.
"New album on the way titled " who get this pikin " drops July 4th ... who you fit say go fit join am kill the project," he captioned the post.