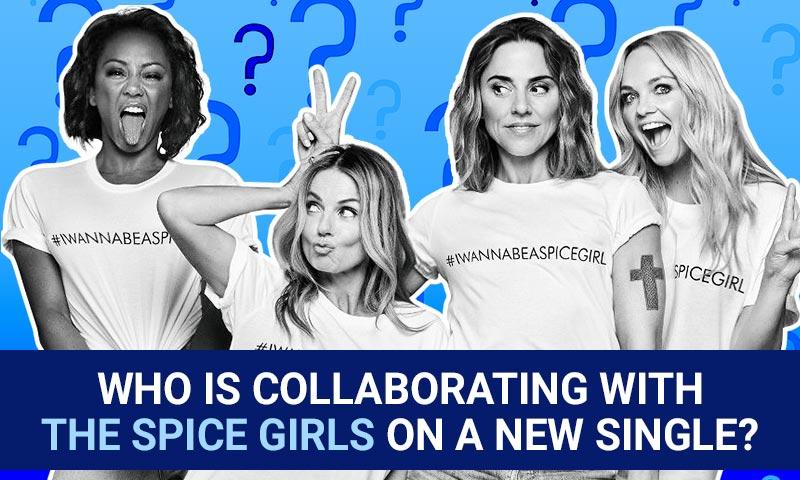 Girl Power is back with the Spice Girls and their upcoming reunion world tour in summer 2019 and a new single. Prepare to spice up your life as the girls will be performing all their classic hits, and there could be a new song added to their repertoire. Who is teaming up with them for a new single? American DJ Diplo may release a sample of their seminal hit song "Wannabe". He is a huge fan, and it was reported that he wants to reintroduce their music to the younger generation.
The Spice Girls gave their seal of approval after hearing the reworked tune, and they are all excited about its upcoming release. There has been plenty of renewed interest in the girls ahead of their world tour, and several artists have been linked to them regarding a new single.
Why are the Spice Girls considered one of the most significant groups in history?
The Spice Girls are second only to the Beatles in Britain. When they signed up to Virgin Records in 1996, they released their debut single "Wannabe", which reached number one in 37 countries. That was followed up by their debut album, simply entitled Spice, which sold in excess of 31 million copies worldwide, going on to become the best-selling record by a female group in history.
That was followed by Spiceworld a couple of years after, which sold over 20 million albums. Spice Girls record sales supersede 85 million worldwide, and they are among the highest profile acts of British pop culture in the 1990s. Measures of their international success besides record sales include a 2007-2008 reunion tour and merchandising. Their earnings reached $75 million a year at the peak of their success, and their global gross income was estimated to stand at $500 to $800 million up to 1998.
They are also fashion icons, and their Girl Power became an iconic symbol of their music. Their catchy lyrics and fierce attitudes captured the imagination of a nation's youth, catapulting the group to stardom. They are essential and considered one of the greatest groups in history as they challenged the male-dominated music industry. Subsequently, several popular all-girl groups formed in the late 1990s and early 2000s.
Why did the Spice Girls break up?
There have been many unsubstantiated rumours regarding the split. Some claim that the main reason is rooted in Halliwell's decision to leave the band in the 1990s. Her departure led to a dissipation of appeal for the group and their eventual breakup. As the band become popular, they started competing with one another and creating financial disputes.
Their merchandising was worth millions at its peak, and disagreements about the distribution of profits also played a part. Their 2007 reunion tour was a big financial success; however, it ended prematurely, for reasons unknown.
Recent Reunions and upcoming plans
In July 2016, three of the Spice Girls, Brown, Bunton, and Halliwell released a video to celebrate their 20th anniversary since the first single "Wannabe" was released. The other two Spice Girls, Beckham and Chisholm, chose not to participate in the reunion project. Beckham said she was too busy, and Mel C was recording her own album. However, they both gave their blessings to the project.
Later that year, a new song entitled "Song for Her", was leaked online and following Halliwell's announcement that she was pregnant, the project stalled. In 2018, the band announced a reunion including Chisholm but without Beckham, who had declined to join due to various commitments. Since she became a fashion icon and designer extraordinaire she is likely juggling a lot presently. The world tour was announced in November 2018, called Spice World - 2019, and kicks off in May 2019.
Is the upcoming world tour of 2019 a reason to say that they need a song with a modern superstar?
The Spice Girls are a member short without Victoria Beckham's participation in the 2019 world tour. They may have a few unexpected surprises up their sleeves, and shock everyone with an unexpected collaboration, both live and for the new single. There are been numerous rumours regarding possible collaborators for the forthcoming single.
You can bet on an artist collaborating with the Spice Girls on their new single. Ariana Grande, Adel, Ed Sheeran, Eminem, Jennifer Lopez, Justin Timberlake, Cardi B, Nicki Minaj, Rihanna and Kanye West have all been mentioned as possible collaborators, so what's your choice? Sign up to and bet on events from the world of show business at 1xBet.