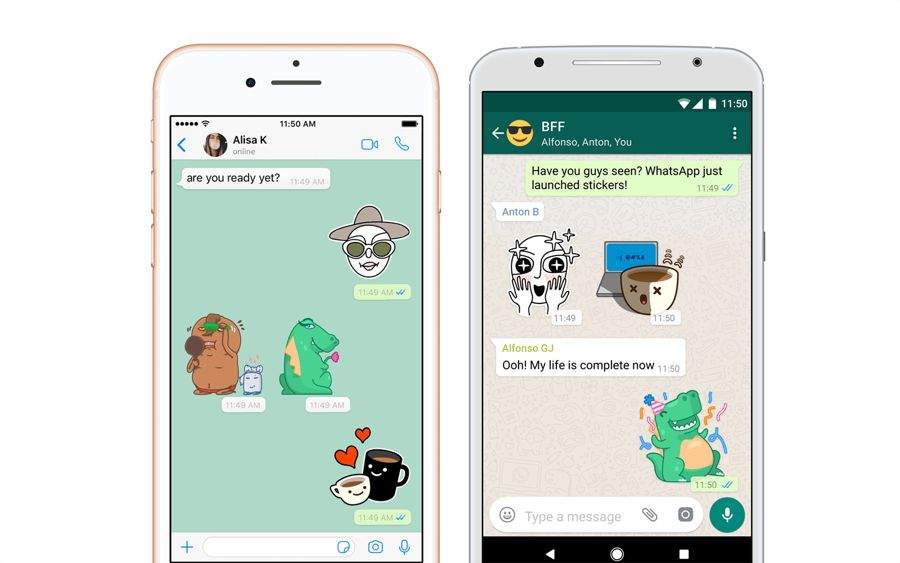 One of the features that apps such as LINE and KakaoTalk have that is an advantage over WhatsApp is support for stickers. For the most part stickers act like emojis, but because they are bigger and can also be animated, they do make for more "fun" and interesting and dynamic conversations that emojis might not otherwise be able to provide.
However WhatsApp is expected to level that playing field soon as the company has finally announced the support for stickers. They will be similar in terms of functionality like the ones we've seen in other message apps, and WhatsApp has also announced that they'll be supporting third-party sticker packs which means that if the default ones aren't to your liking, you should be able to find alternatives and variety from third-party creators.
This strategy has actually worked out rather well for Naver's LINE messaging app, where we have seen companies such as Disney launch various themed stickers for the app. We've also seen collaborations with various popular musicians and bands and also anime. It is unclear if WhatsApp will eventually allow creators to start selling their own stickers but based on the FAQ, there is no mention of selling stickers for now.
Support for stickers will be rolling out for both iOS and Android devices over the course of the next few weeks, so keep an eye out for them.