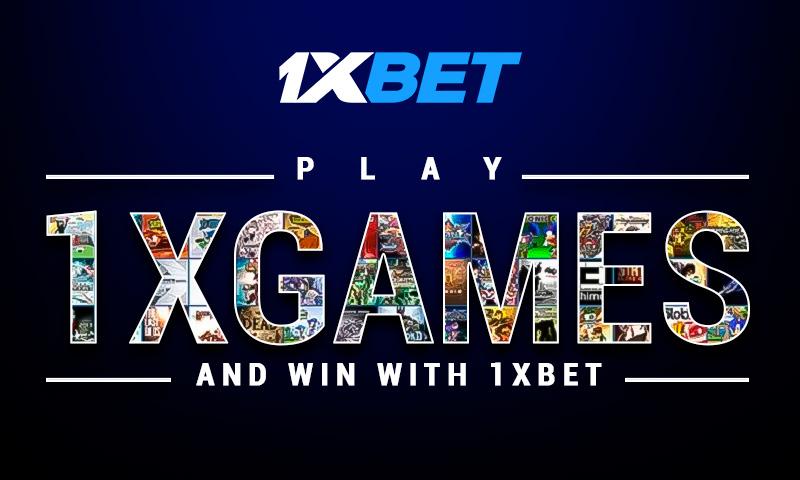 1xBet strives to make their betting site one of the most enjoyable online experiences you can possibly have. Their offering is versatile, and covers almost all betting markets such as sports, esports, virtual games.
Being the innovative company that they are, 1xBet decided to come up with their own unique list of games that online players would not be able to find at any other betting platform. Their 1xGames section is full of such unique options. Players will be able to access a wide array of user-friendly modern games that are super rewarding, not only in their own right but also coupled with the many promotions 1xBet brings to the table. Players can win amazing prizes while enjoying themselves on games that offer a multitude of themes, and features!
1xGames offers Generous Cashback and Frequent Jackpots
Besides offering their valued customers excellent gaming quality that is completely unique to 1xBet, the platform also rewards visitors with generous bonuses such as cashbacks. So earning money is always possible at 1xBet. The site randomly selects a game each month that rewards a 5% cashback bonus.
On top of that, you get to choose two favorite games of your own, and you will automatically get a 3% cashback bonus on everything you play on them.
Jackpots are like the cherry on the cake for most gamblers. Almost all games at 1xGames offer a jackpot. This awesome prize-winning feature allows gamblers to win hourly, daily, weekly, or monthly.
Latest Games
1xBet is constantly expanding and improving their 1xGames section so that their visitors have a maximized chance to win and to enjoy themselves. Look at these latest offerings.
Hot Dice
Dice lovers are in for a treat! Hot Dice lets you play a guessing game on the sum of the dice rolled at one time.
Playing Hot Dice is easy even for newcomers. All you need to do is to select the stake for a roll. The dice is rolled, and you can play using the following betting options for the following roll of the dice with the current sum on the screen:
Over

Under 

Over or Equal to

Under or Equal to
By making 5 correct consecutive predictions your stake can be multiplied by up to 30 times.
Win with 1xGames on just a roll of the dice with Hot Dice.
Jungle Secrets
Expect a game filled with high adventure and loads of fun, topped with a great way to make money. Join in on a tropical jungle journey, and encounter wild animals along the way.
Begin by selecting one of the animals in the game. Choose a multiplier color to further increase winning possibilities. Place a bet and off you go!
When the wheel stops spinning, if the arrow is pointing at your chosen animal, you will be declared the winner of that round. Your winnings are worked out according to the odds of the chosen animal and the multiplier of the color you chose.
1xGames will take you on an adventure of a lifetime with their unique game, Jungle Secrets.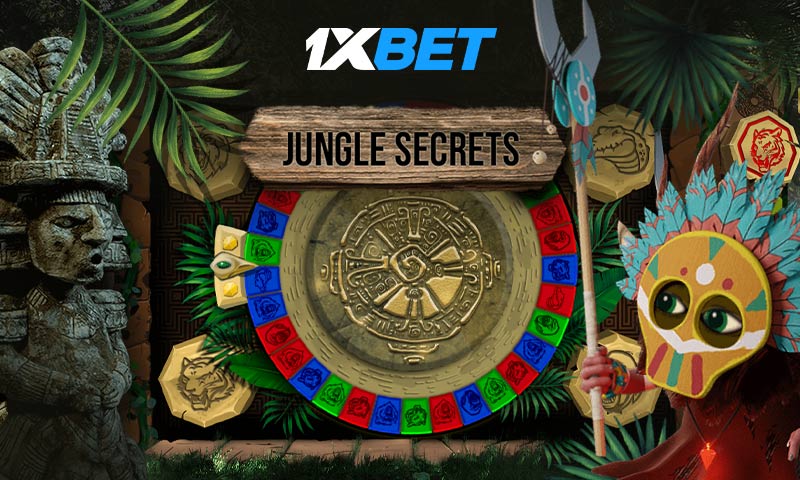 Royal Hi-Lo
You are in for royal treatment with 1xGames' Royal Hi-Lo. Hold court with the highest of the high. All you need to do to rub shoulders with kings and queens is to choose your wager and place a bet.
You will be dealt four cards and players get to pick one of the cards and predict if the next card is higher or lower. Wins are multiplied by the relevant odds. You are able to keep predicting until incorrect at which time you can start a new game.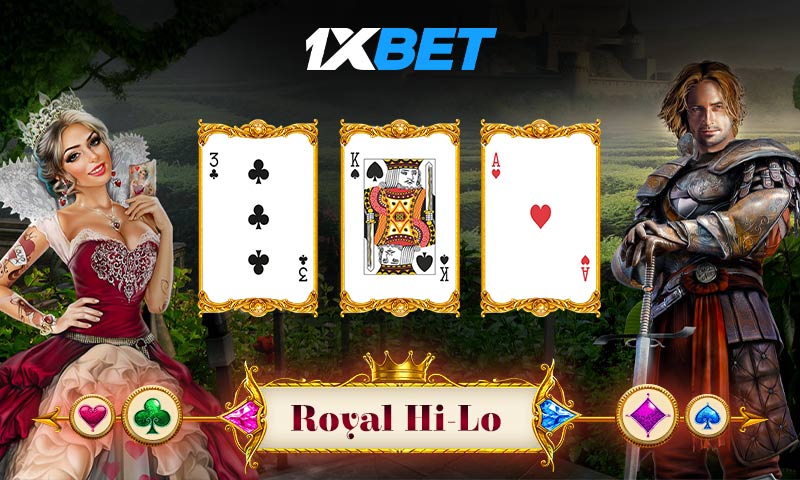 Gems Odyssey
Slot fans, this is for you. Another unique game by 1xBet Gems Odyssey is a winning slot that allows you to enjoy spinning action at its best. On the reels you will find 6 different gems on 25 cells. The aim is to select 3 consecutive matching symbols. This can be both vertically or horizontally. A scale bar will be filled with symbols that disappear from the screen when you click on them. If the scale bar is full, at the end of the game your stake will be increased by the specified odds.
Enjoy these and 100 other titles at 1xGames, all the while making use of awesome promotions and bonuses from 1xBet. Register at 1xBet to get in on the action!