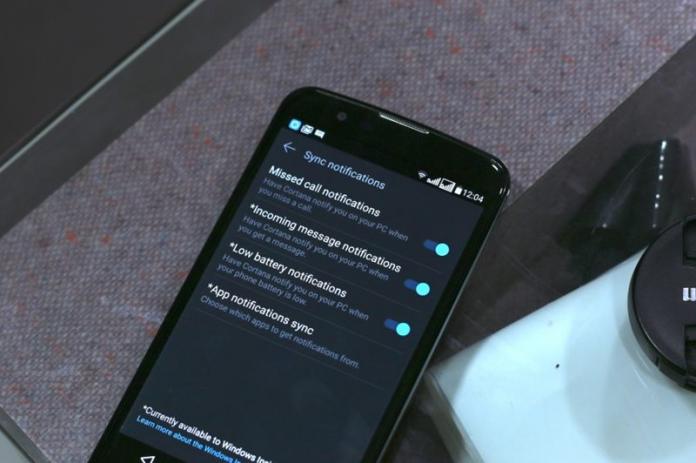 Till now you must have read lots of guides that makes your task easier in your Windows PC and in your android phone and what about getting android notification right on your windows pc, yes its possible this can be done easily by using the common app and its services in your windows 10 PC and your android phone. So here cortana will be helpful, you might not have used Cortana till now but you will love to use it after reading out this guide. As Cortana will now help you to receive your android notification on your Windows 10 PC. With this, you will not need to operate your android again and again to react to every notification as they will be right on your PC. So have a look on complete guide discussed below to proceed.
The method is quite simple and easy and you just need to do synchronization of Microsoft account between android Cortana app and your Windows 10 PC to get the notifications on PC. So follow up the below steps to proceed.
Steps To Get Android Notification On Windows 10:
First of all in your android phone, you need to download and install the Cortana in your android phone.

After downloading the app you need to launch it and then proceed with the initial guides.

Now you need to sign in the app with your Microsoft account that you had used on your Windows 10 PC.

Now there you need to tap on the "Hamburger" icon to open the menu and there go to "Settings".

And there you need to click on Sync Notifications and there you will see all the sync settings.

Now you need to enable all the things that you want in your PC that is all type of notifications.

Now after you are done on android, you need to enable cortana on your Windows 10 PC and when you will do that, you will see your Device there in the notification panel.

Thats it you are done, now you will get all you android notifications right on your PC.
So above discussion is all about How To Get Android Notification On Windows 10. By following this guide, you can easily access all the activity of your android by accessing all its notification right on your PC. Hope you like the guide, keep on sharing with others too. Leave a comment below if you have any related queries with this.